Welcome to Sweden
Premieres Thursday July 10th on NBC.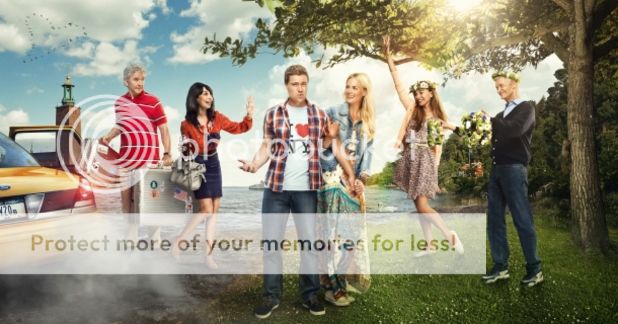 Bruce Evans (Greg Poehler) and Emma Wiik (Josephine Bornebusch, Swedish hit drama "Solsidan") seem to be the perfect couple. He is a successful money manager to the stars, living his life in New York with Emma, the sweet woman from Sweden whom he loves and adores. A rare combination of intelligent, funny, kind and beautiful, Emma believes she has finally found her true soul mate. So when she makes the life-changing decision to move back to her native Stockholm to accept a prestigious banking job after being with Bruce for a year, she is surprised and thrilled that he agrees to move with her to begin a new life together.

LINKS
Welcome to Sweden @ NBC
Welcome to Sweden @ IMDb
Welcome to Sweden @ Facebook
Variety TV Review: Welcome to Sweden
POLL
Open to: Registered Users, detailed results viewable to: All, participants: 14
What say you?
View Answers
I plan to watch this.



2 (14.3%)
I'm curious enough about this to look into it more.



1 (7.1%)
I'm considering checking this out.



1 (7.1%)
I have no plans to watch this at this time.



3 (21.4%)
I've never even heard of this show before today.



8 (57.1%)
I would like this show added to the round up posts.



0 (0.0%)
Ticky!!!



2 (14.3%)
→ There is no HOMEBASE for this show.